About Brass Ring Farm
Brass Ring Farm is a beautiful hunter/jumper equestrian facility with locations in Pittstown, NJ and Wellington, FL. We offer full service training and professional instruction in English riding (hunter, jumper, and equitation). The farm is operated by head trainer Amber Mitchell Harte, who has had a very successful junior riding career as well as professional riding career over the past 30 years. Amber has achieved many ribbons and accolades in A-Rated horse shows attended throughout New Jersey, Pennsylvania, New York, Connecticut and Florida.
Our Staff
Brass Ring Farm is supported by a very professional and dedicated staff. Tommy Harte received much of his training in Ireland under Capt. Shane Carey, an International showjumper and former Olympian. Tommy has also worked for Candice King and both Ken Berkley and Scott Stewart at Rivers Edge. In 2017, Lisa Richter joined our staff as both a rider and trainer. Lisa's impeccable reputation precedes her and she adds tremenous value to our staff whether riding in the show ring, training young horses, or working with clients.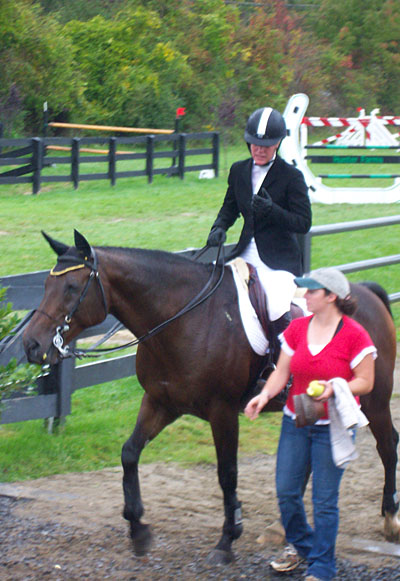 Mission Statement
The mission of Brass Ring Farm is to operate a very upfront and honest hunter/jumper equestrian facility, where the focus is on the welfare and success of the horse and rider.
The atmosphere at Brass Ring Farm is relaxed, warm and comfortable yet all students take a serious interest in show-jumping. In order to foster a focus in the sport of show-jumping, Brass Ring Farm expects all clients to participate in the show-jumping competitions attended by the Farm.